Homer (trans. Robert Fagles)
The story of the heroes return from the war.  The story of a son in search of his father. The story of a woman using her guile to ward off her suitors and wait for the return of her love. The story of a man through intelligence and strength, defeating his enemies and returning his family to calm.
These plot lines are the true heart of the Odyssey, and to this old man, what gives the poem its power. Odysseus is both honorable and unethical, hell bent on returning home, willing to do whatever it takes to get there. Telemachus is young, impressionable, desperate to make a name of himself. Penelope is incredible, perhaps the only person in the poem about whom one cannot say a bad word. When they finally reunite, vengeance is brought down on those who tried to destroy their family. It isn't complicated stuff. It is elemental. It still moves.
Of course there is also the cyclops, the sirens, and Gods intervening left and right. A young me was drawn in by these magical elements, but today it's the through line of the man trying to return to his family, and his family trying to cope with his absence that resonates with me.
Perhaps this is why we're still reading Homer, still translating him for new audiences, each book contains multiple readings (a magical tale of adventure for some, a dark homecoming tale of revenge for others) looking forward to what will come to the fore when I read it again someday.
Recommended.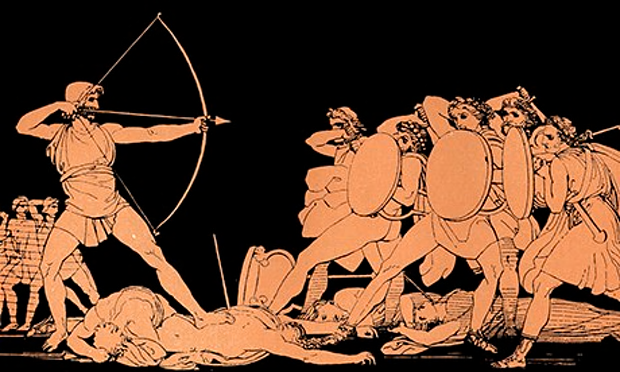 Quick note: As with my most recent reading of the Iliad, I read this in the Fagel's translation. I found the language direct, and powerful and would recommend this one over the Lattimore I previously read.